Revolutionary flat car subwoofer
Enjoy rich bass with real space saving
Connoisseurs of small cars, and elegant design in the automotive acoustics get a real gift from HARMAN. Infinity Company has released a new series of flat subwoofers, has an enviable capacity.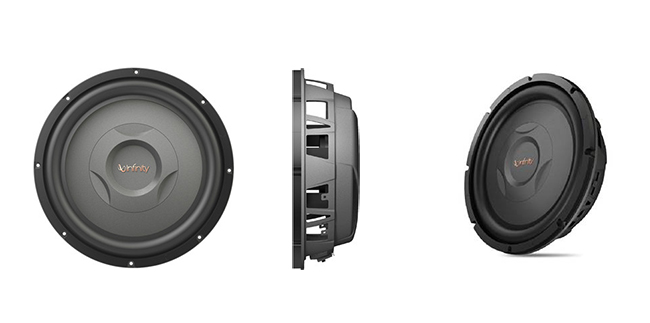 Infinity REF1200S - flat car subwoofer, 300 mm in diameter with a rated power of 250 watts. Peak power in this case is 1000 watts. A distinctive feature of the subwoofer - it reduced mounting depth of less than 10 cm, what can not argue no competitive model. This design is certain to appreciate the owners of compact cars, which literally every inch counts.
The second distinguishing feature of the new line of subwoofers and in particular Infinity REF1200S - a unique technology change in the impedance SSI. Engineers have divided the voice coil into three sections, each of which has a different impedance. The user can change the impedance of the head 2 ohms or 4 ohms, while maintaining all other parameters for better sound and customization.